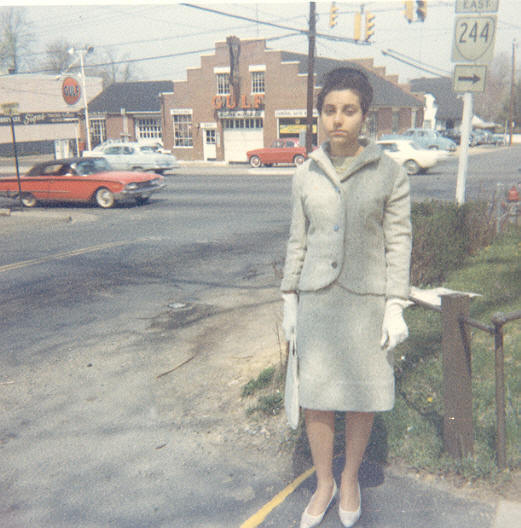 Mom, standing at the Sunday bus stop, on the way to St Thomas More Church

(in those days, it was not yet a cathedral),  in 1966.

The chartered AB&W bus would take us to church every Sunday and Holy Day.

To the viewer's left (can't see it in this photo) 

stands that old grey clapboard building.

The old red brick Gulf Station is in the background -- that is now The Broiler restaurant (Col Pike and So Monroe Street). 

There were always some neat cars parked at that station.

Look at the old Volvo. Check out that Ford Galaxie convertible on Col Pike,

and the white Mustang! Most Vroom-ish.