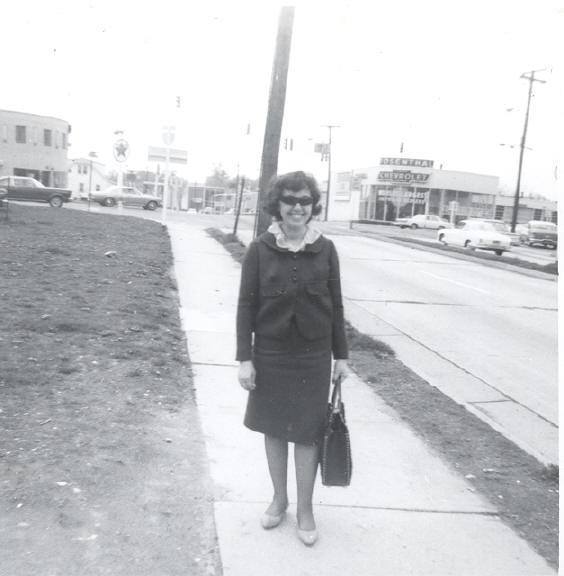 Mom Sylvia standing at the #10S bus stop on Glebe Road, 1963.

In the background is Columbia Pike - to the viewer's left is Bauserman's dealership, and the Texaco station that pre-dated the Exxon.

Nice cars in the background too -- Rambler?, Karmann Ghia, '57 Olds.

To viewer's right- Rosenthal Chevrolet, built in 1954.

This is STILL the #10 bus stop today (2004) -- and the #23 bus stops here, too.

Back in 1963, the 10S would approach this bus stop from Columbia Pike.

It would make a right on Col Pike and Glebe Road and then stop at this bus stop.

Sometimes if we were in a jocular mood, we'd look at the approaching bus and say "10S, anyone?" (ooooh......)