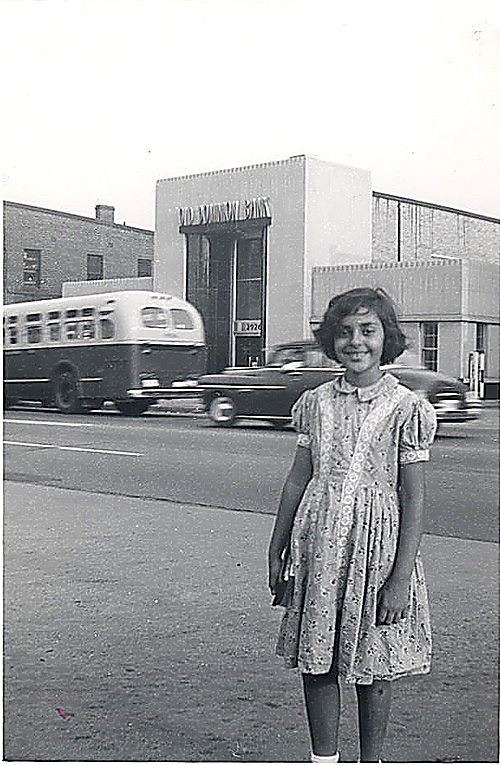 Hey - who's that cute little kid? Huh?! It's ME!! Little Ace, 1955.

I'm standing at Columbia Pike just east of Glebe Road.

The Old Dominion Bank building behind me is now the Hair Cuttery.

See the scar on my left leg? Got it from falling into a thornbush that I had been madly running circles around. The thorn was about 3 inches long and had to be surgically removed -- ouch.

Check out that AB&W bus and the old car (Plymouth? DeSoto?) !!!!